This one is a nice little weekend project, I'm not expecting the most detailed kit but I'm hoping with some weathering I can make the Olive Drab pop out a little bit.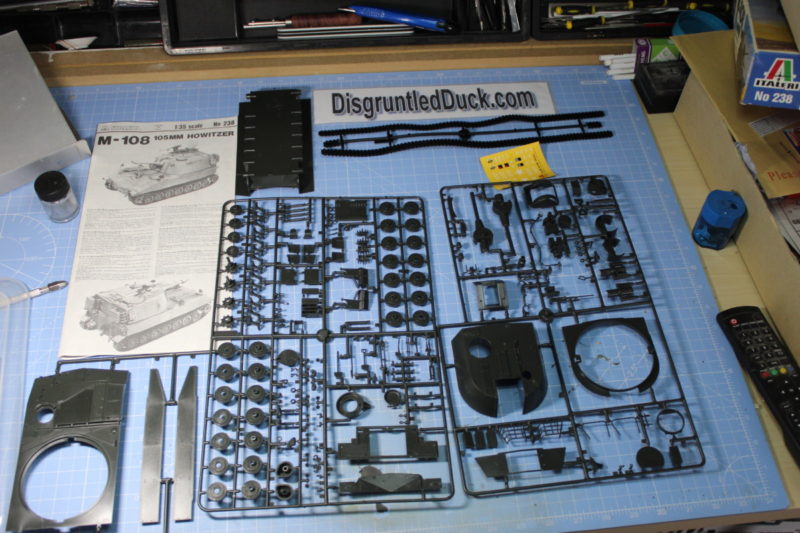 This kit doesn't have a ton of pieces but for this one, I'm more interested in the painting. With it being a single colour it is going to take some work to make it stand out. Also, I have never painted rubber tracks before so hopefully, I can do them justice.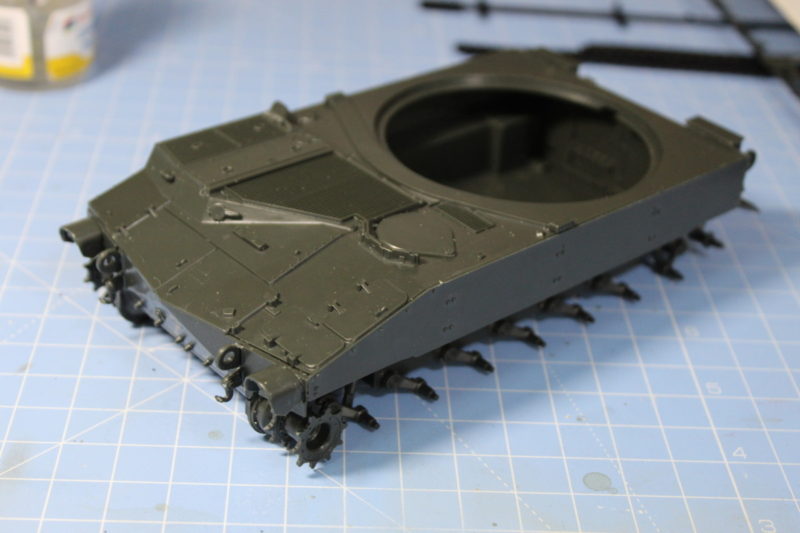 The hull comes together pretty easily and the axles fit together very well. It is quite a clean fit so far considering it is a reasonably cheap kit. The wheels will take a little bit of time to clean up but that can be for another day.

A few hours more work today and the hull is pretty much finished. There are a good few detail parts on the front and back. No major problems so far and the scale model is looking pretty good already. I will get on with the turret and then turn my attention to the wheels, and those rubber tracks!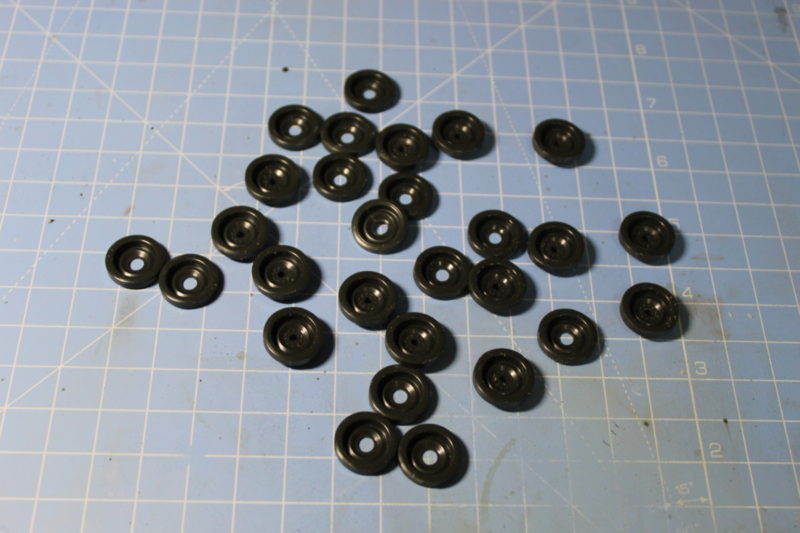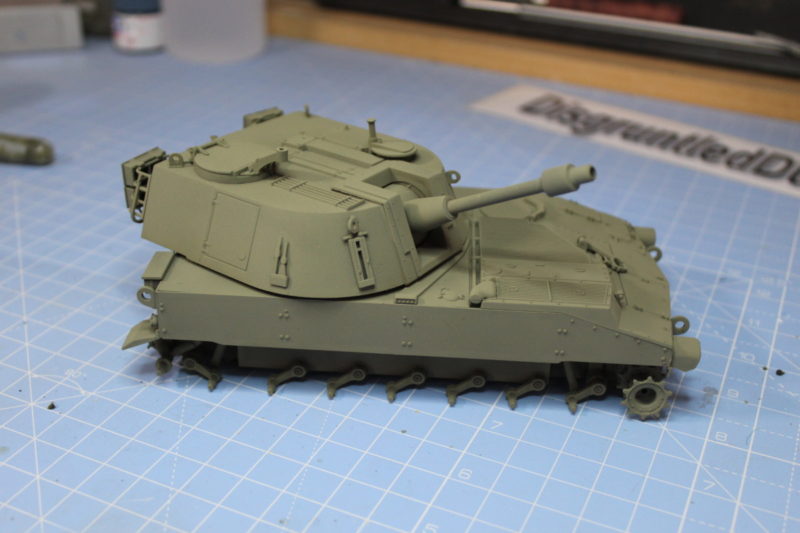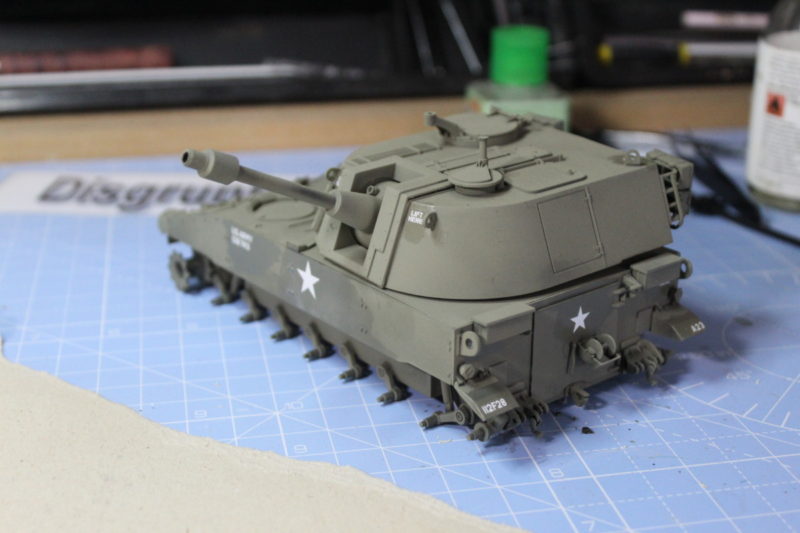 On to the painting now. The Olive drab goes on nicely and a quick varnish and the decals have been applied. Another coat of varnish to seal them and I can get started on the weathering process.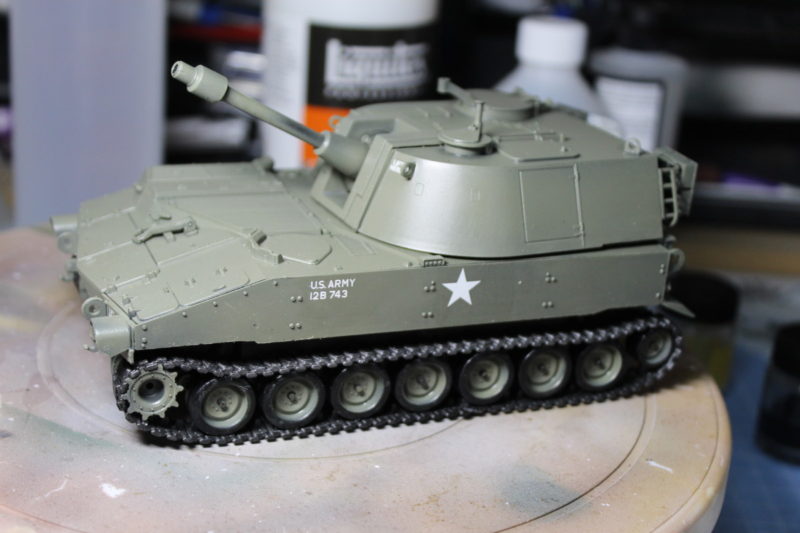 A little tip for painting wheel nuts on scale models. As you are only painting one side of the nut, stick them to a piece of masking tape, then when you airbrush or paint brush them they stay all together and your spray arc will be smaller.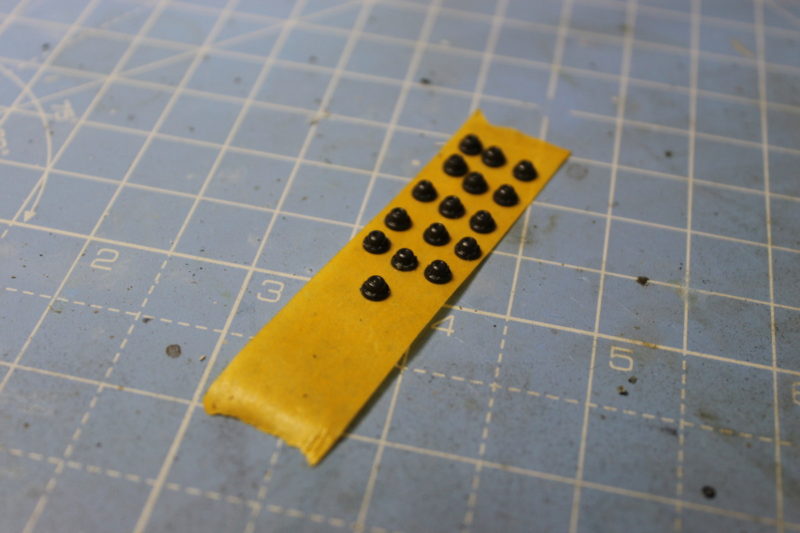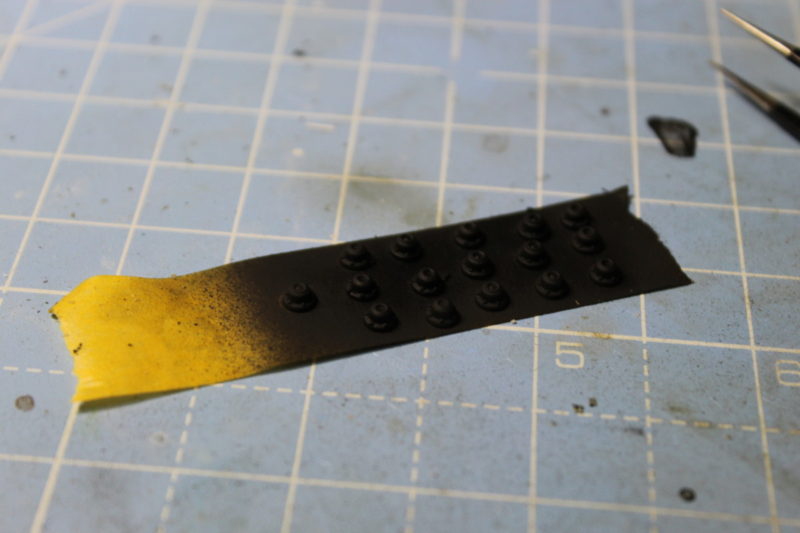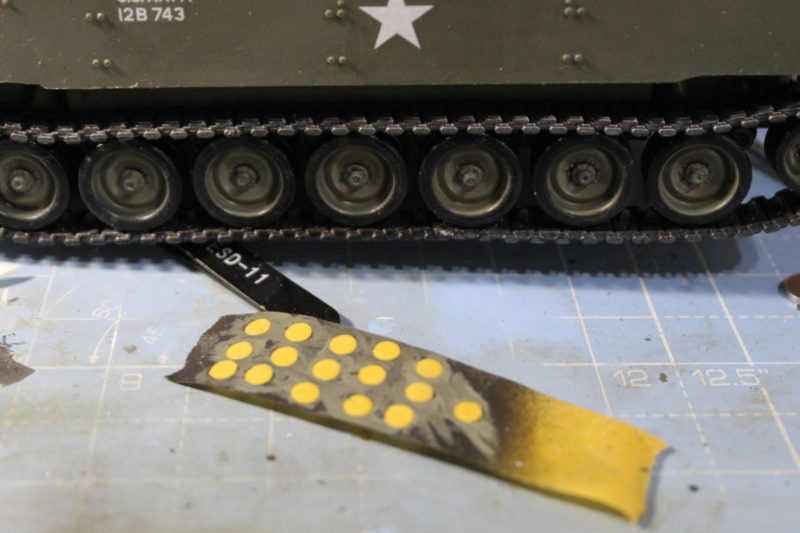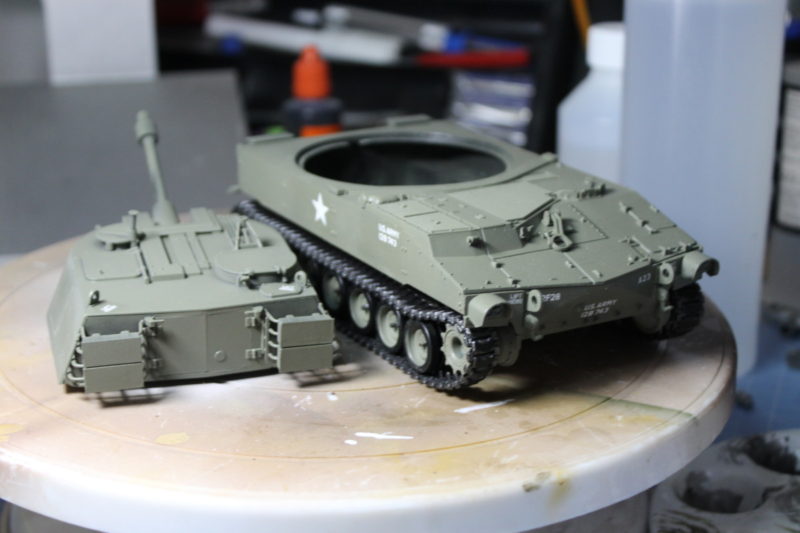 So, on the Italeri GMC Cargo Truck Scale model, I used aftermarket washes and pigments, so to try something different I am only going to use oil paints to make my own washes/filters and chalk pastels for my pigments/dry shading. Let us see how they differ.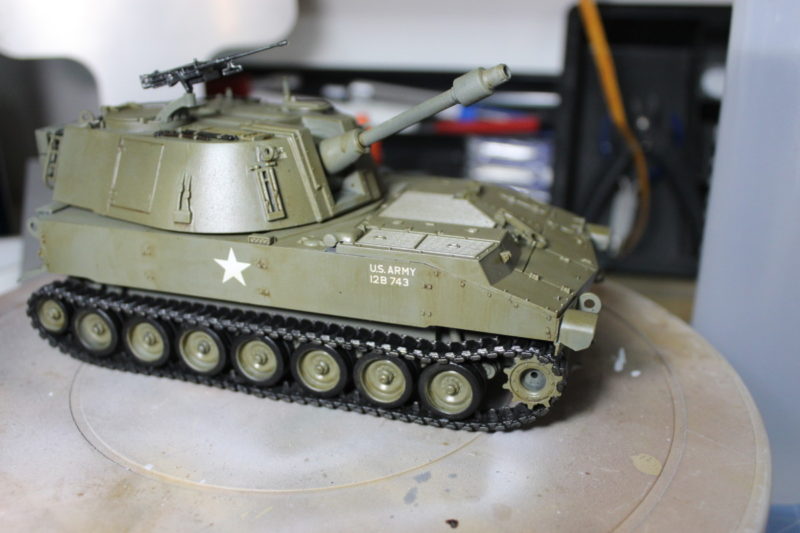 The first wash was burnt umber oil paint thinned with white spirits, it has given the model some natural grime and picked out some of the raised features. Next, I want to use a mixture of colours to make some water streaks. Once the oils are on I use a clean brush damp with white spirit to blend in the rain marks.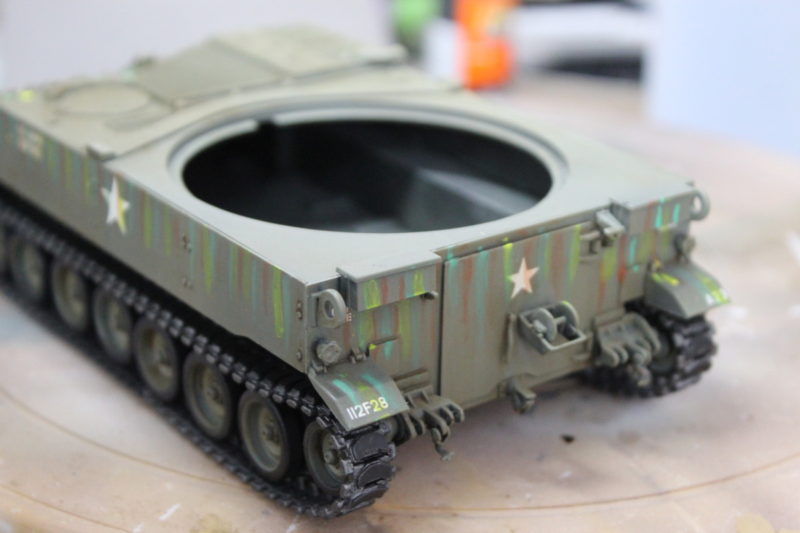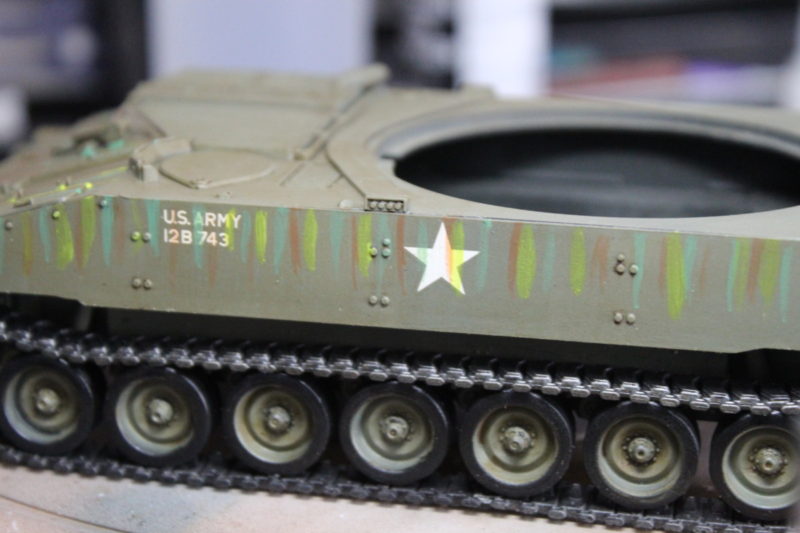 Finally on to some weathering using crushed pastels this time, Gone for quite a dusty finish on this one. See what you think below.