So it's already March 2019, Wedding Plans are starting to take shape so I can relax a bit. Turn out we are still in Winter, the recent warm snap is now just a distant memory.

Down To London

So back in December of last year, I booked us tickets to see The Book Of Mormon, if you are not aware of it, it is a musical written by the guys who created South Park. Straight off the bat, you can imagine what you might be in store for. There was no disappointment from the outset, and one older couple appeared to leave out of disgust. I have not laughed so hard in a long while but more than anything to see the look on the fiance's face was priceless. I won't give away the story too much but if you like the humour in South Park it's a great time out.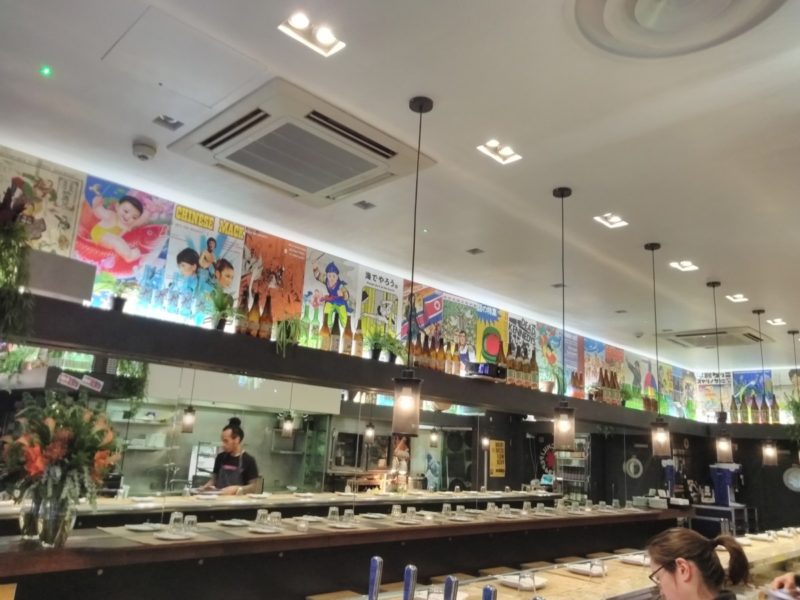 So after the show, we went looking for a bar. We moved away from theaterland and the tourists, headed through China Town and into the outskirts of Soho. Walking down a slightly quieter street this one place just caught my eye. I sort of paused, Sam asked if I wanted to go inside. The place was empty! I said, "Yes, I think this is the one", you know sometimes the place calls to you! So we stuck our head in, around the bar and the bench along the back wall was neatly laid out with napkins and chopsticks. So I ask the woman behind the bar if it's ok to just have a drink. No problem, so we took a seat at the bar by her, that is my favourite place in the world. At the bar drink in hand chatting to the staff. It is the place I feel the most comfortable, the most relaxed and the most sociable. So with Sam being Vegan, she is trying to figure out what drinks she can have. This is something I have grown used to over the years and just get the staff to pour me a beer while I'm waiting for her. So the woman told us that the sake was Vegan so Sam was sorted. We had a couple there and realised the woman we were chatting to was one of the owners, she was lovely, couldn't have been more hospitable to us. So we had plans to go to a Vegan restaurant that Sam had been waiting for ages to return to. So I said to the owner "look we have to go, but maybe afterwards would we be able to come back and maybe get a nightcap, how busy will it be". So she said, "When you come back I will find you a table". That to me is just magic. We built up a rapport over the last couple of hours and that is the result, working in the hospitality industry that is the holy grail, being made to feel special. So off we went to Mildred's, the vegan restaurant. I was double fisting craft beers and chatting to the maître d' about Hulk Hogan. I had a gorgeous little tortellini starter and a Soul Bowl Salad, which was just perfect for me. For me just a little bit more seasoning, but the food is great, it's snug in there, just a really nice place.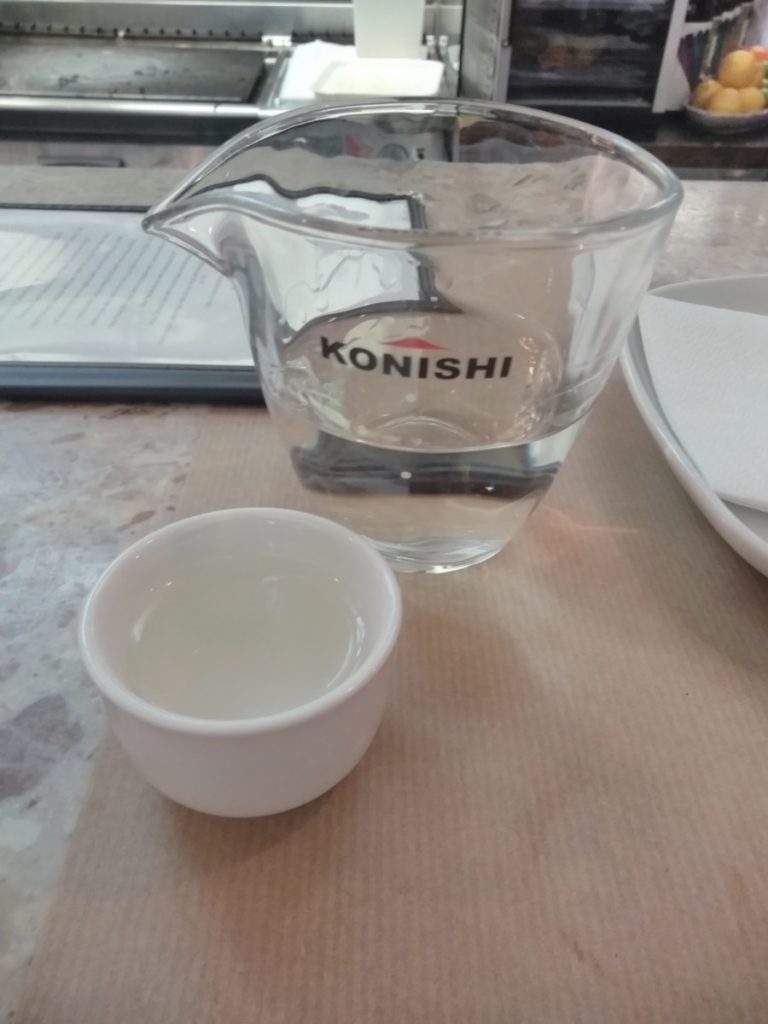 Anyway back to Freak Scene, and we got ourselves a nice little place at the bar. I had already seen the menu earlier and knew the food would be banging. So I spoke to the Chick from earlier and said "Look if I just give you £20 you just pick a couple of things for me to eat". The look in her eyes said it all. I have had the same look in mine. It's that look when you are giving someone something for the first time. I don't know it's kind of like pandora's box, or like a crazy genius. Cus you know everything is great and you are like! You have to try this… And you will. Love this!! It is that look when you know someone has a passion for what they do and are so proud. Now the first thing was the crab. I don't eat fish or seafood as a rule. I never order it, just not my thing. Except in a situation like this. Small plates, and from looking at the menu you know the creator of the menu, knows exactly what he is doing. It will be an experience, a multitude of flavours. You are not going to taste the crab, you are going to taste a pallet of flavours. You just know it will be fucking amazing. I should say it is Pan-Asian food, so oriental style with an Aussie twist. I love Asian food, love spice, love the clean citrus flavours. The first dish the chilli crab bombs, like a crispy shell, not greasy or anything, just so crispy with a little bit of dryness, so when you hit that moist, sweet crab meat, with that little bit of spice, I think there was a little avo as well just to level it out. You see straight away why they call it a bomb, just an explosion of flavour. Next was Grilled pointed cabbage with miso dressing. One word "UMAMI". So you are thinking why the fuck am I going to pay £9 for a piece of cabbage. Ok, it is grilled, there is a little bit of charing, there is crispiness, softness, warmth. So straight off the bat, you have some texture. Next, charring provides something else. It adds bitterness, (I used to do deep fried savoy cabbage and sprinkle it with sugar as soon as it came out of the deep fryer. A great little garnish for steak and ale pie in a gastropub. That bittersweet cabbage just compliments the richness of the smooth ale gravy in a pie). It also gives a little bit of sweetness. As you caramelize the sugars in the cabbage. Finally, the miso dressing gives you the natural saltiness from the fermentation as well as the Umami. All that is missing is a little bit of sour, but low and behold they have sneaked that in too. You have every flavour your taste buds can scientifically handle. That is why you pay £9 for some cabbage.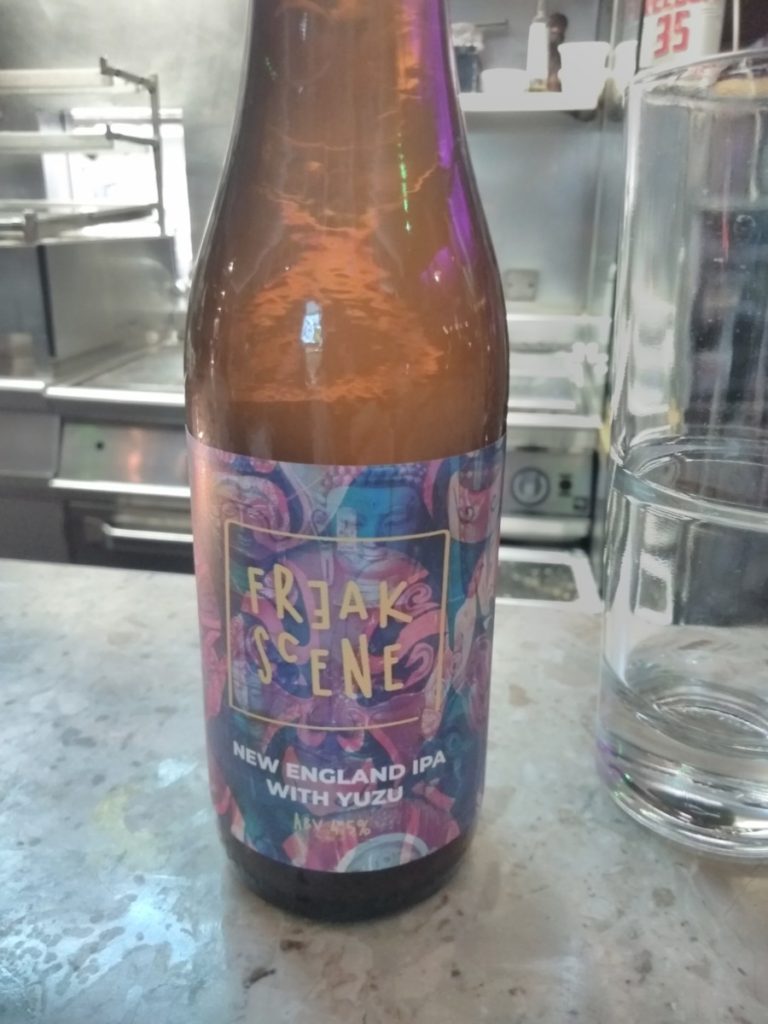 Good news is you can pick up the chefs cookbook below.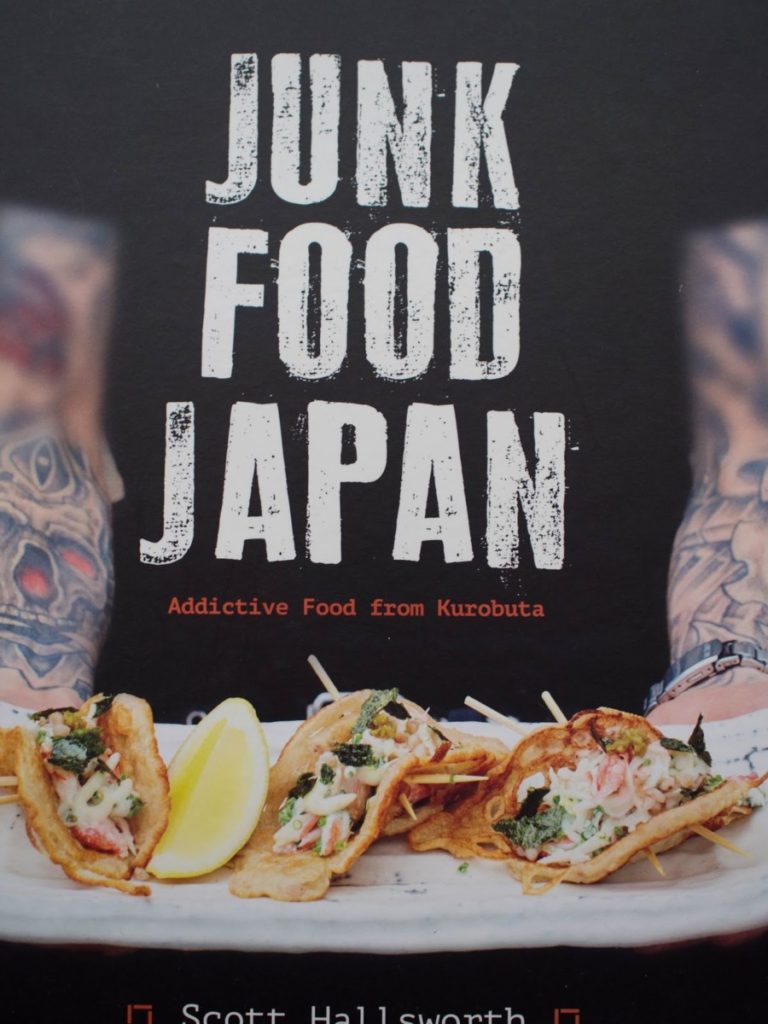 So I got chatting to one of the line cooks and had a shot of tequila with him. This along with their own labelled ipa chased down with sake and the food just tastes even better, the atmosphere was great and the decor was stunning. Really cool Oriental movie posters interspersed with some cool band posters, that also translates to some sweet tunes you get to listen to while you chill.

Back To London Again

My Headchef wife's Birthday got us all together for a lovely little party down by Greenwich at their house, It was on a Sunday evening so kept the drinking down, a great little do as they are really good people. Lovely platter including a beautiful piece of beef striploin and having chefs as guests the cakes were incredible, not to mention the Birthday girl is a baker and made some divine Vegan Chocolate Brownies. The Sam, of course, left with a doggy bag! Managed to catch up with a few people and had a lovely evening.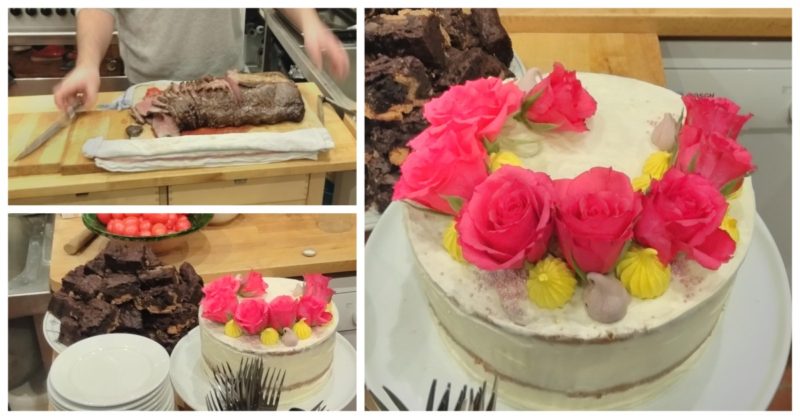 Models For March

Just a brief update on the model front. I have finished the M198 Towed Howitzer I'm about 85% happy with it, you can read the whole post HERE. I have started on the Apache Helicopter and the Sea Harrier See MODEL FOR JANUARY. I have also picked up a 1/35th scale VW beetle. This one is simply for scale. When I put the Howitzer next to the King Tiger I was blown away. As I'm working on a lot of 1/35th this beetle will be great to put side by side to military models as everyone knows that car and its' size.

The DIY Continues

So a little DIY also, When I pulled the skirting boards out in the bedroom to lay the new floor I thought I had pulled the plaster off with them. Upon closer inspection, it would appear that the skirting board has been screwed directly to the brickwork and then the plaster was done later. No idea why but need some remedy. I also wanted to bury some cables for the new light switch so I'm cracking on with those jobs now so hopefully, the room can be painted over Easter.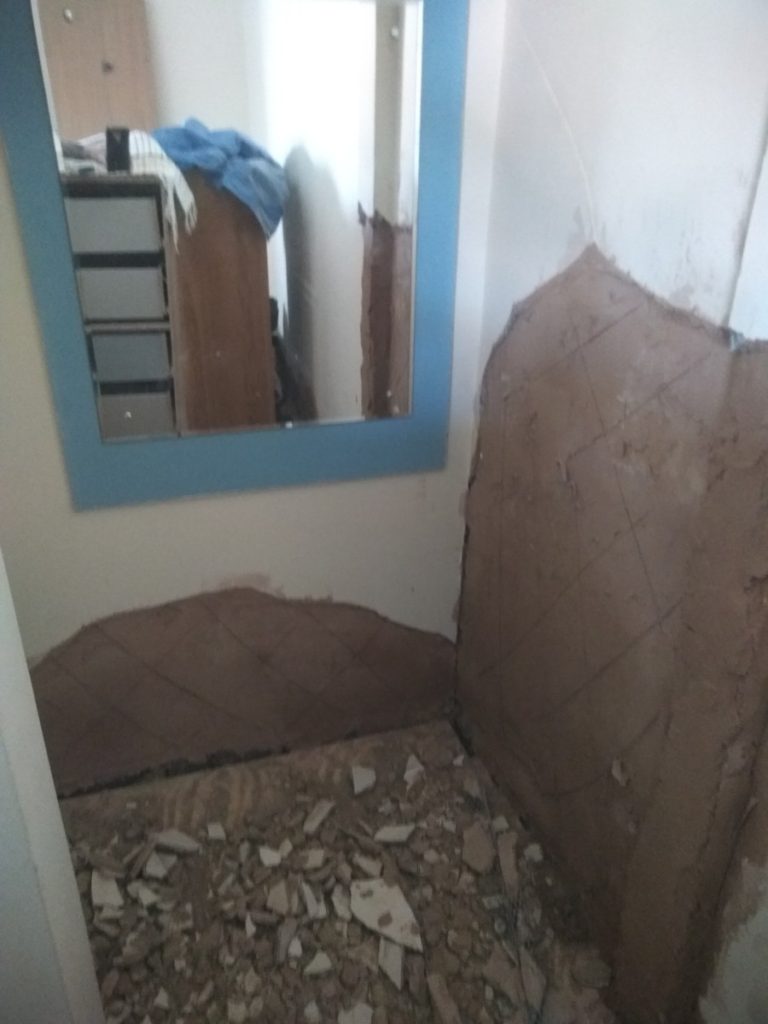 Chromebook Joy.

Just reporting on the Chromebook after having used it for a few months now. I have pimped out the bad boy with a few stickers, as The Sam has also picked one up after trying out mine. I have installed the Photoshop app for editing photos and use Google drive and Amazon drive for most of my storage. It is holding up very well for what I am doing. Sometimes chrome can freeze up when I have too many tabs open. But like a 10-second reset and you are back to where you were with everything saved. So I can't recommend this enough.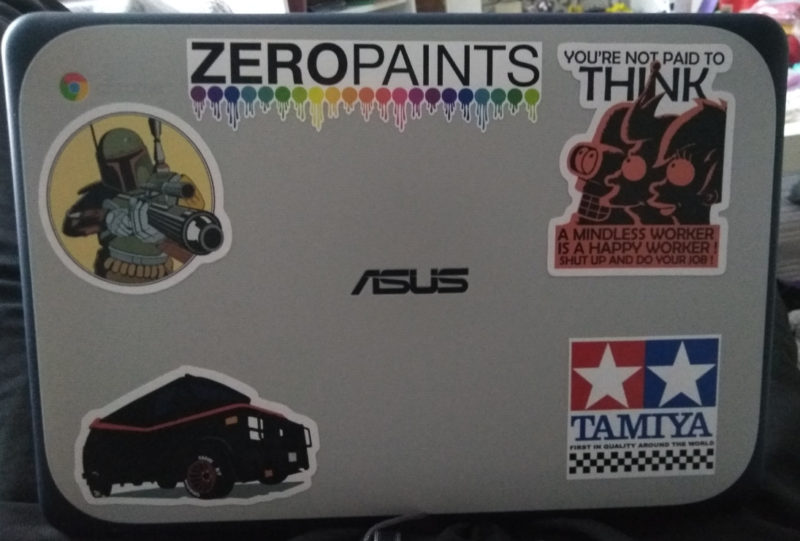 I also picked a cool little retro bag to carry everything in. A Japanese Atari Logo Shoulder bag, which is pretty cool if you ask me.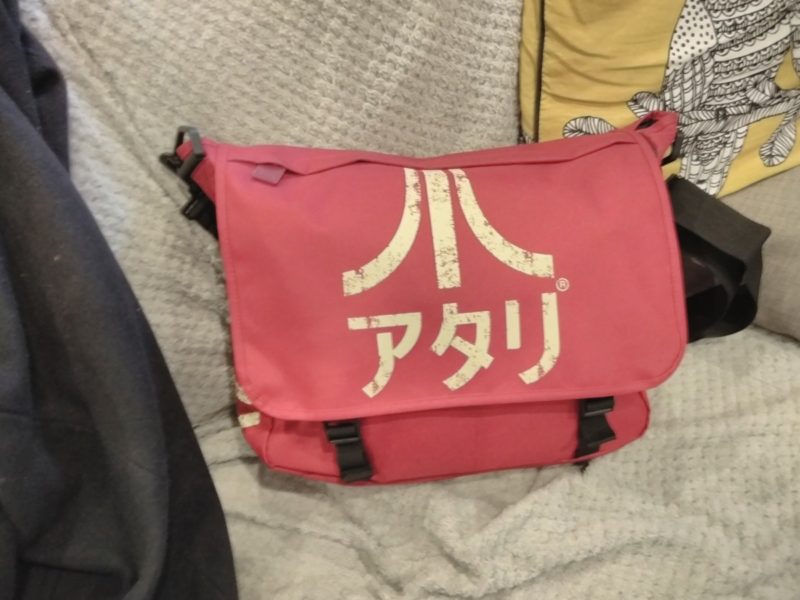 Last Little Thing

Rewatching WWE Raw from the beginning back from 1993, Wow there was some trash back then! More importantly, I have been getting back into the current product and love the Kofi Kingston build. The gauntlet match the other day was amazing. I loved Kingston when he was Jamaican when he was African and Love the New Day. Got to see them at the O2 Arena the other year, just a great feel-good team. I really hope they give him the belt.