So the next project is to build a brick Barbecue. I actually wanted to start on this project about a year ago. I ended up buying 400 bricks off a guy on eBay for £40. It turns out he had had the same idea only his misses had got pissed off with the bricks sitting in their garden. Well, his loss is my gain.
As I like a little bit of pressure I decided to start the project two weeks before our annual BBQ. So with the clock ticking down it was time to get started.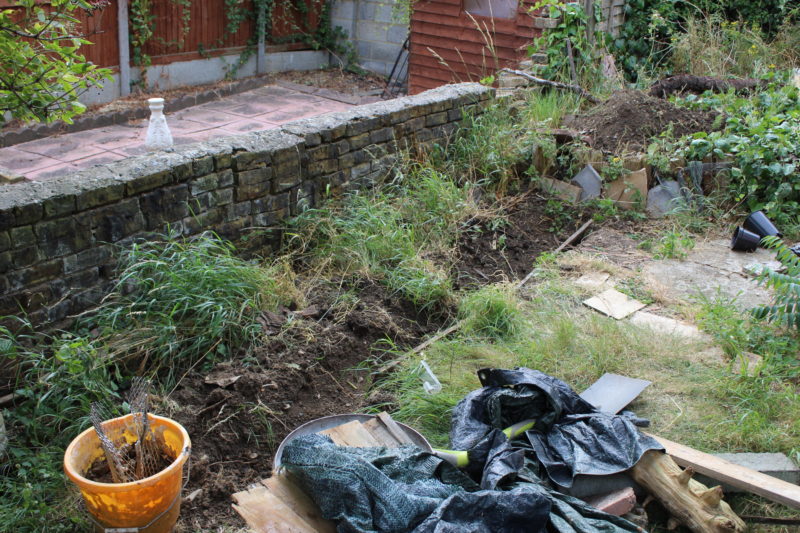 First off I had to dig out some foundations.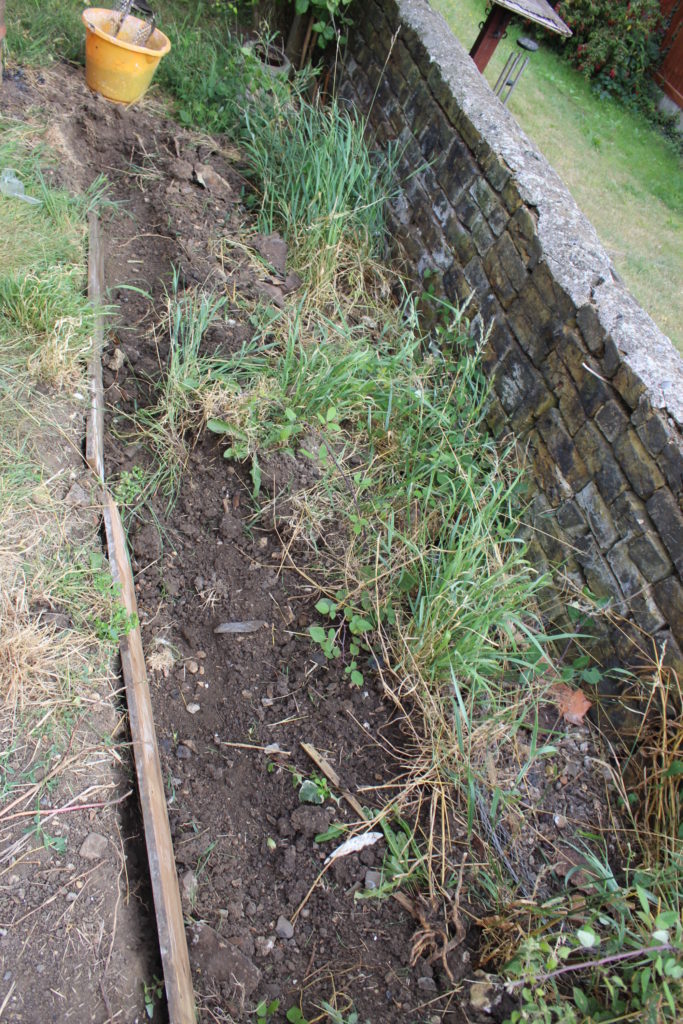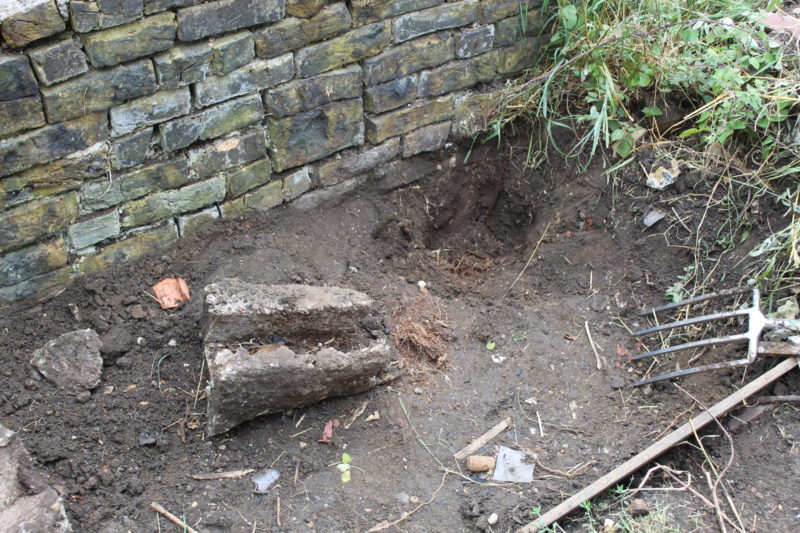 So there were two concrete fence posts holders that needed to be removed. Once these are out I can fit in some new metal fence post holders.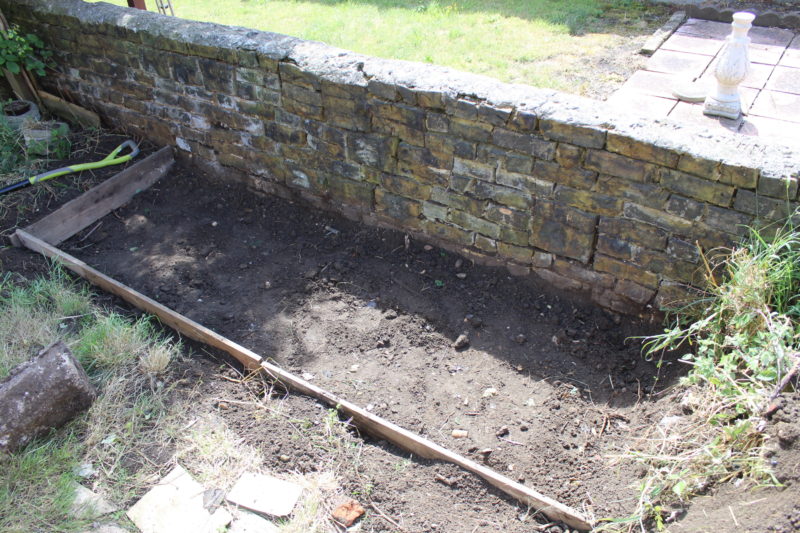 Now The foundations have been dug out I framed it with some old floorboards So that I can pour in some concrete.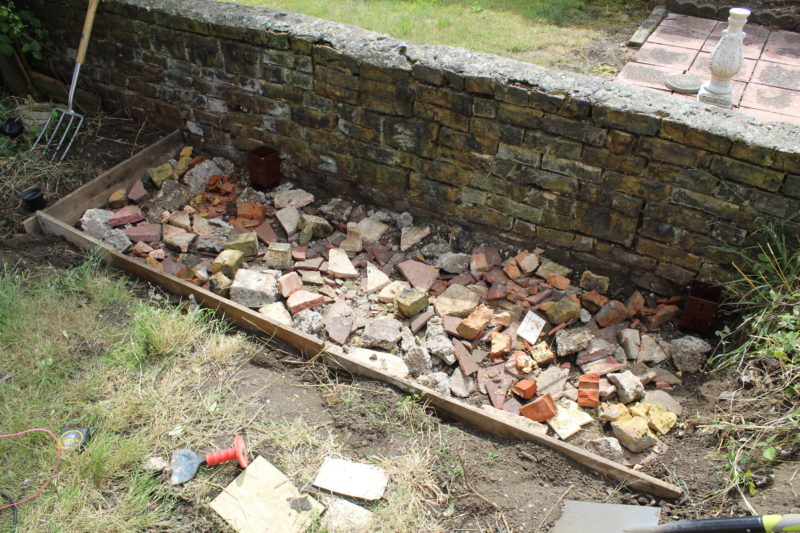 Laid in some hardcore rubble in the base before I pour the concrete to make the foundation.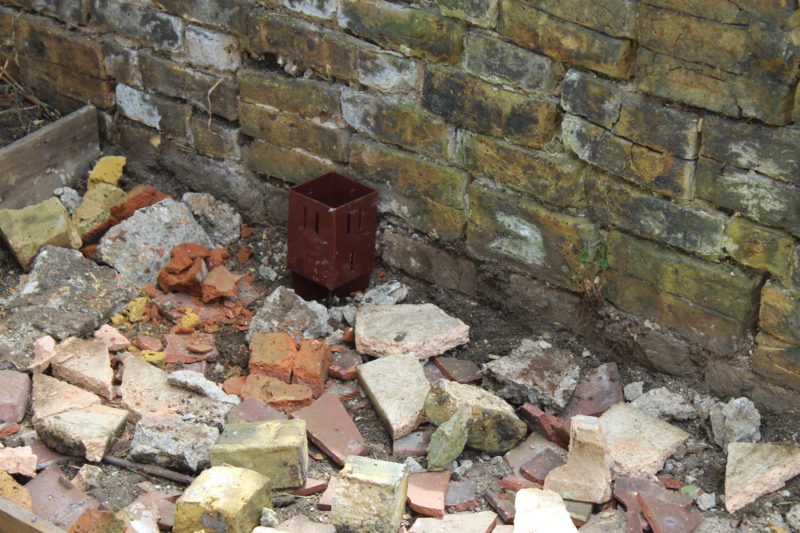 Fitted in the two new metal fence post spikes as I want to have a fence panel behind the barbecue.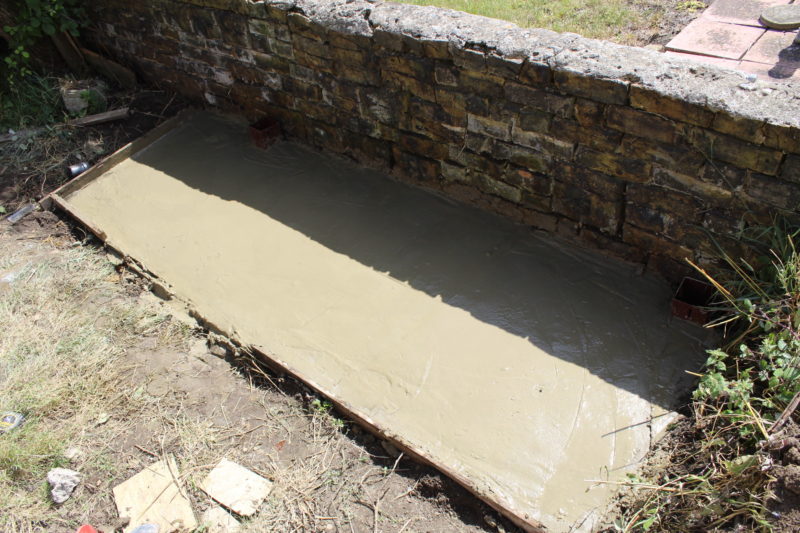 So I have poured in some concrete a mix of and then skimmed over the top with a cement and sand mix to finish with a flat surface to build on.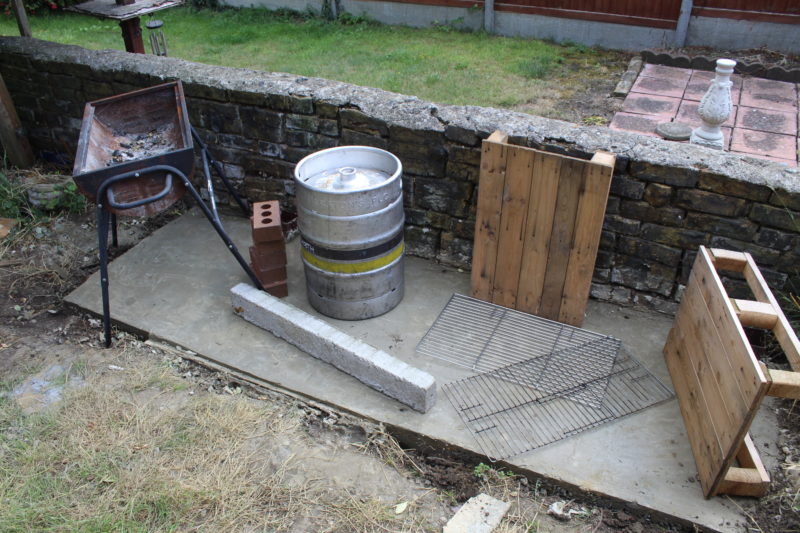 So these are some of the parts I will be using to build the barbecue. The beer keg and the pallets I managed to acquire from the loading bay at work. I will be using the Grills from some old barbecues.
So with The Sam being Vegan, I wanted to have two grills, one for meat and one for vegetarian/vegan food. Hence why there is such a big base. I also want to have a couple of worktops. The middle section I havent decided yet. Either another small grill or another worktop. I guess only time will tell.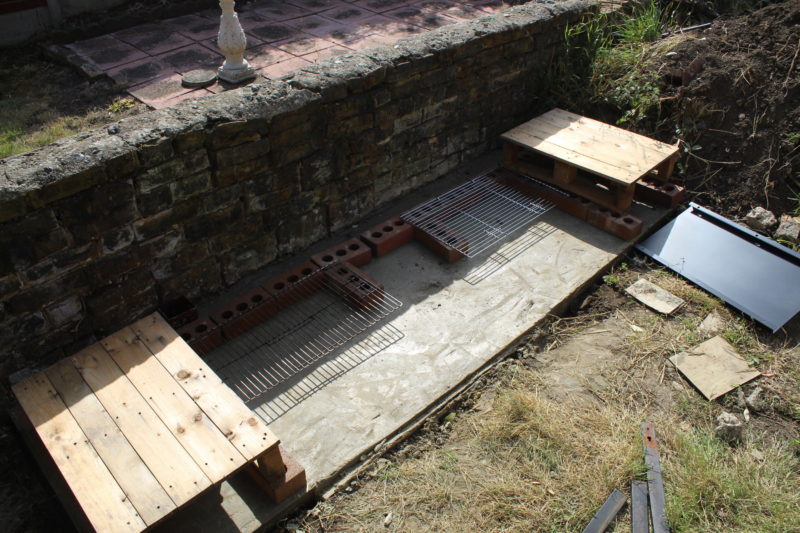 So I have laid out some bricks with the grills and tables to see how the barbecue is going to come together.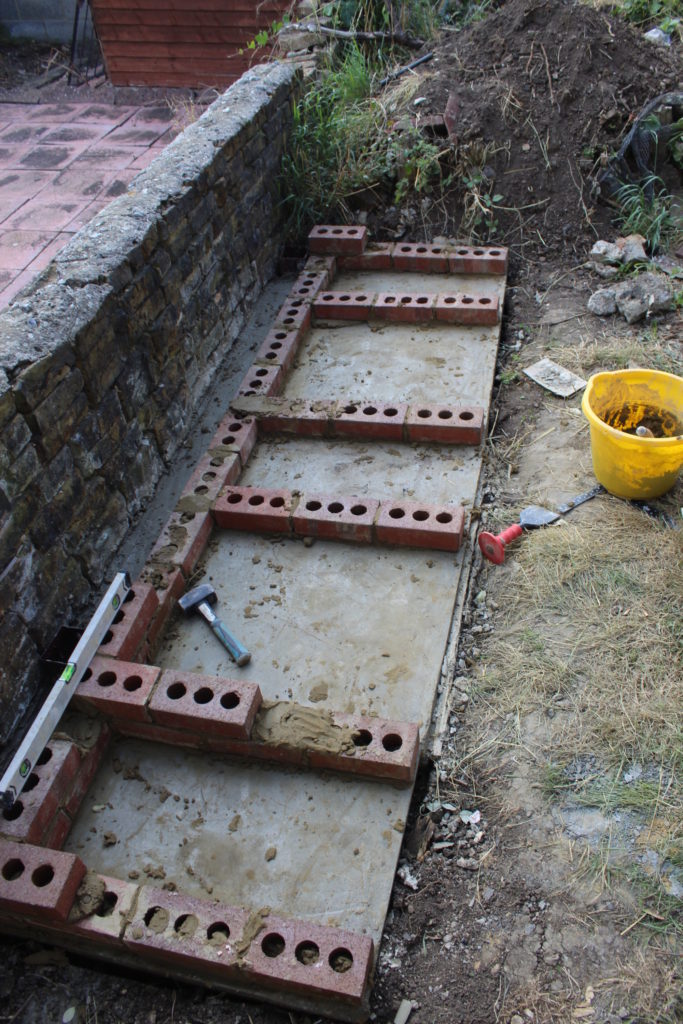 Now that I have framed the BBQ it is time to start laying bricks.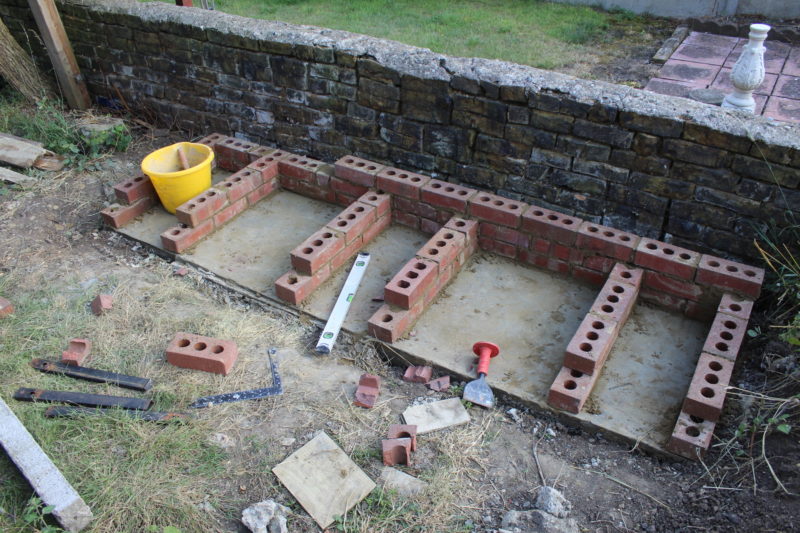 The first couple of row of bricks have gone down, now it is starting to take shape.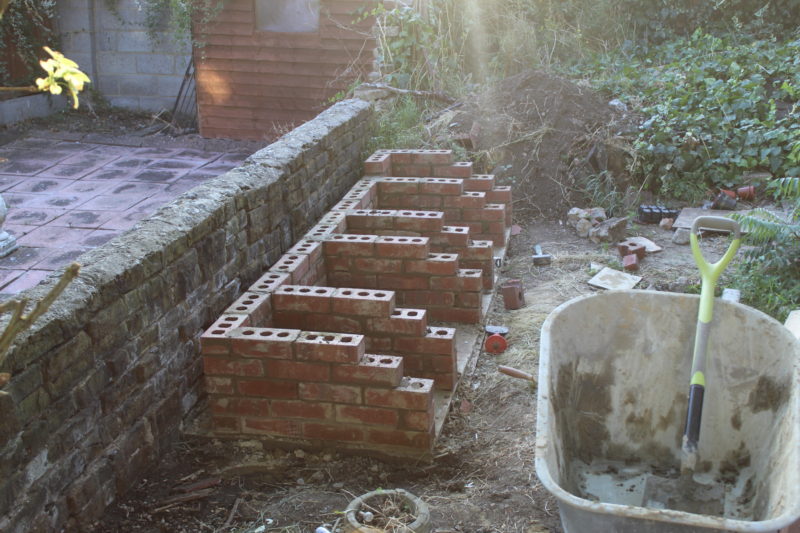 A few rows down now. I'm making good progress doing a couple of hours work each night when I get home from work.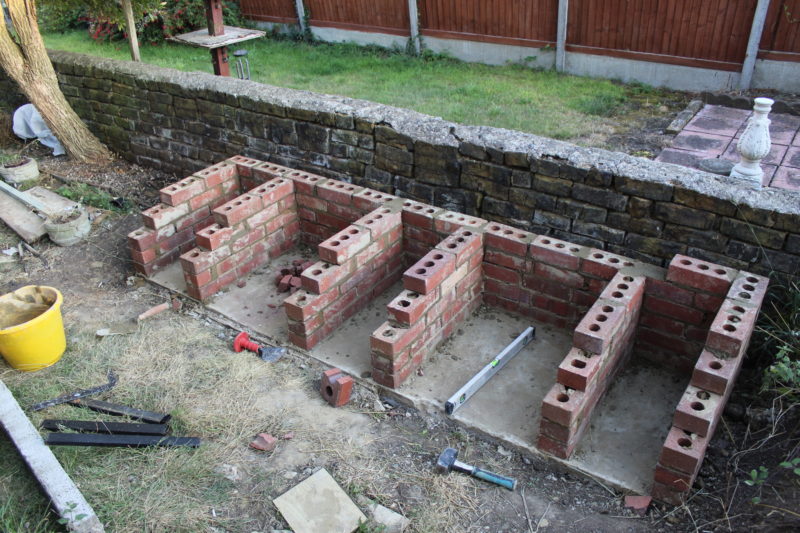 Four rows of bricks laid and the barbecue is starting to look quite large. With a week to go until the party we are going camping for the bank holiday weekend so time to stop work and have a few days of rest. This pile of bricks will still be here when I come back next week.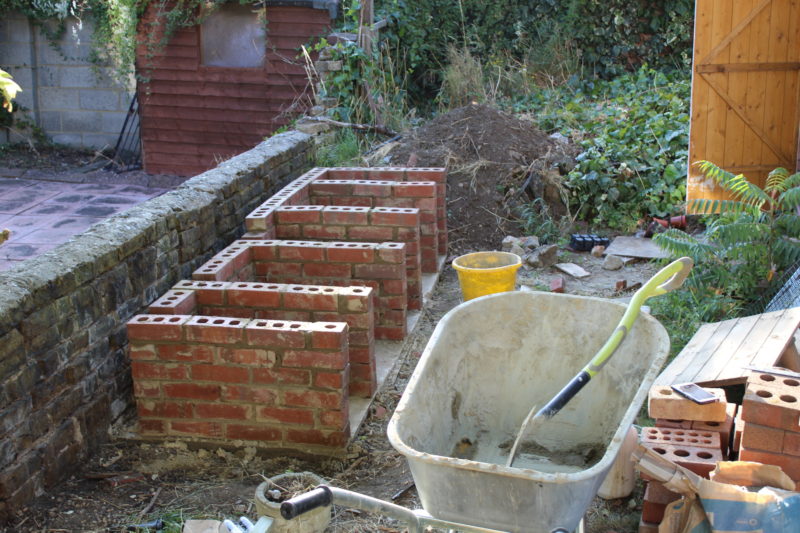 Six rows of bricks, I would say about halfway there. Now time to start on the beer keg.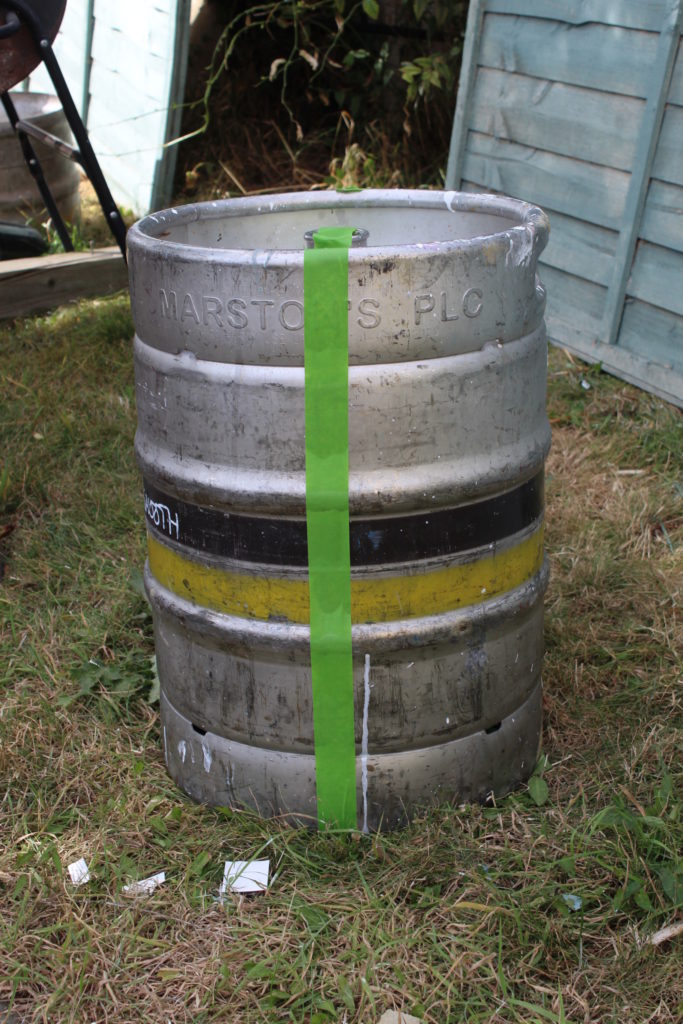 So I have measured down the centre of the barrel and applied some masking tape to stop some of the sparks when I start cutting with the angle grinder.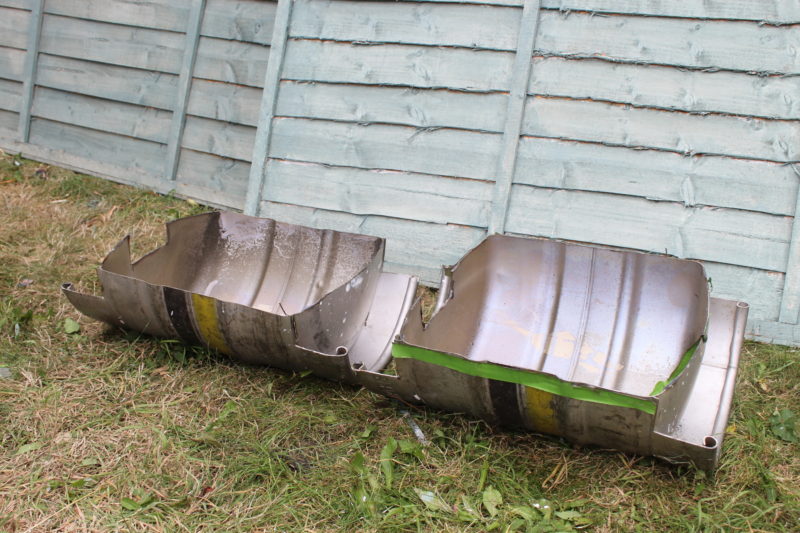 The beer keg has been cut in half, these will be the charcoal holders. This ate through at least 8 cutting disks but it was well worth it.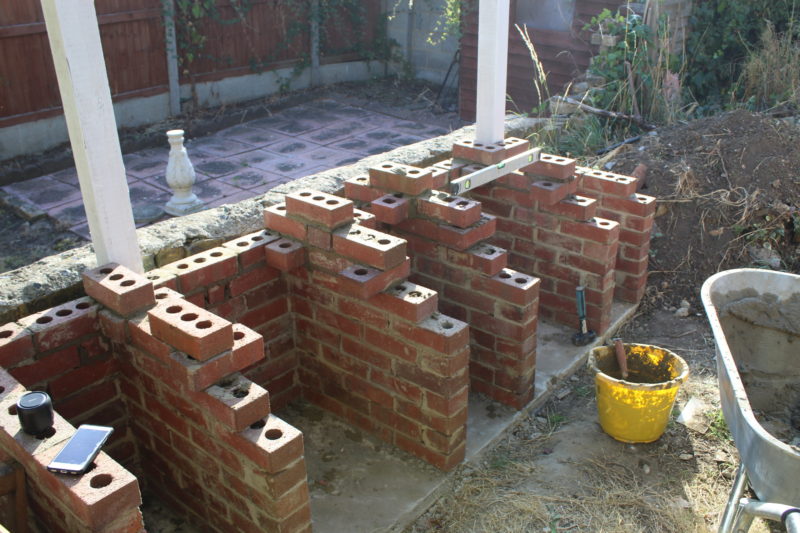 Now putting in some bricks sideway to support the beer kegs.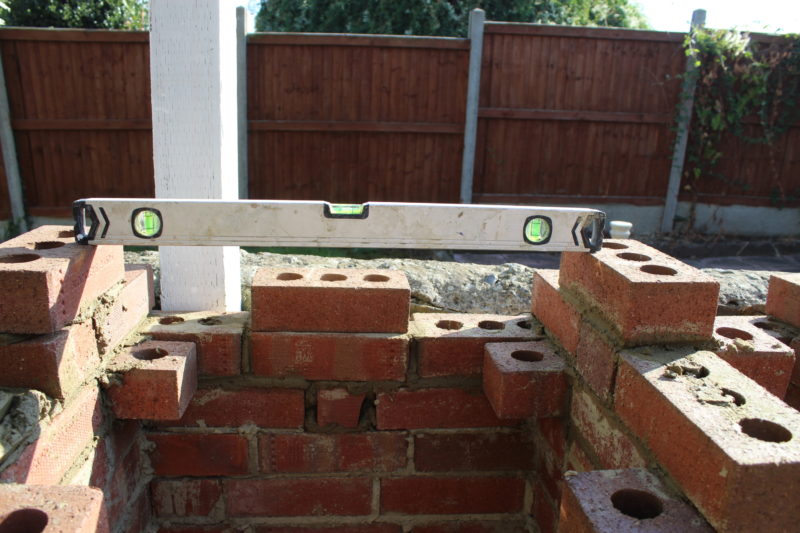 Everything is looking pretty level. I'm happy so far. Now to finish it off.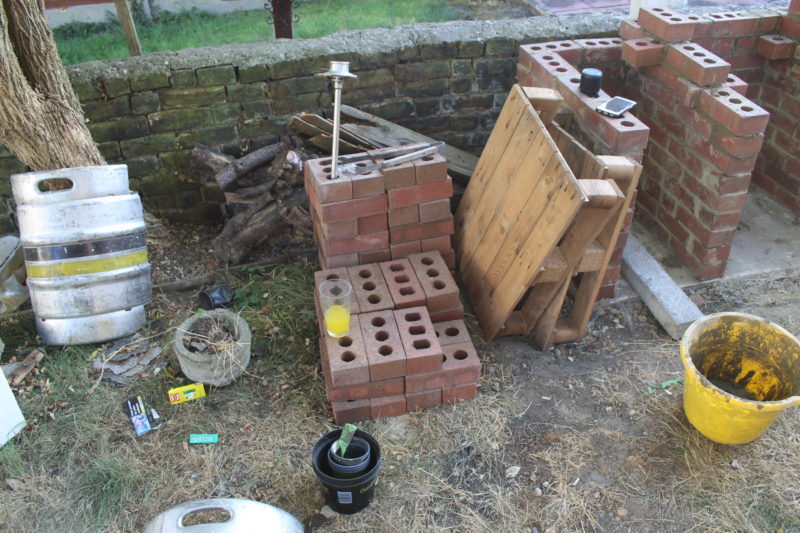 Taking a little break for a ham roll and a cigarette, and then it's time to lay the rest of the bricks. With only two days until the party, I am really cutting it fine with this one.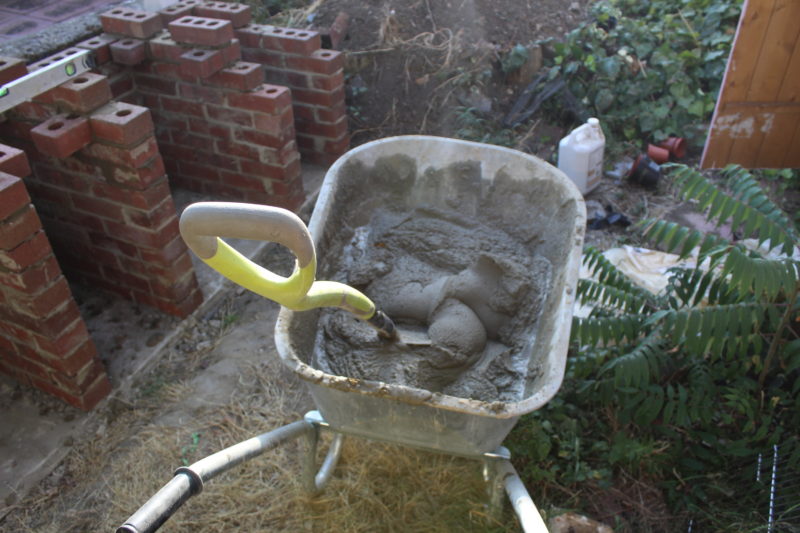 Just wheelbarrow of muck for the year! This should be enough for the rest of the bricks.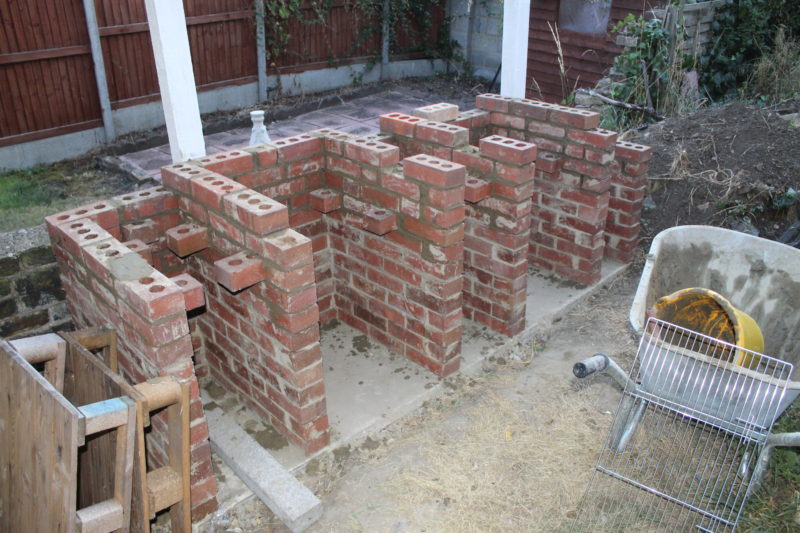 So I have actually run out of bricks, there is enough done to have a useable BBQ for the party. Now let the mortar set and we can start grilling.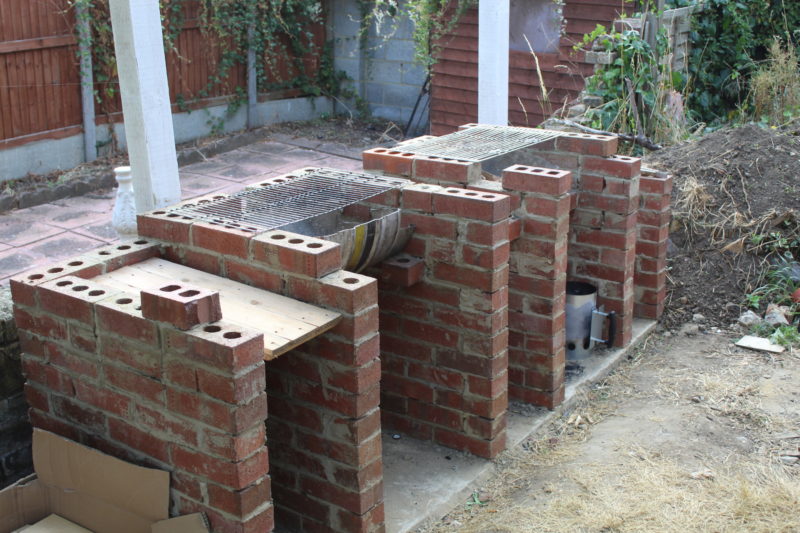 Now the kegs and grills have been fitted Also slotted in one of the worktops.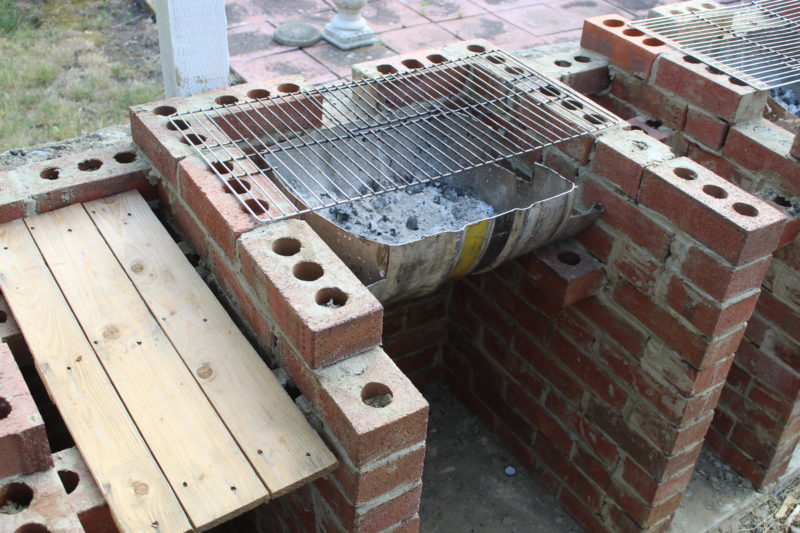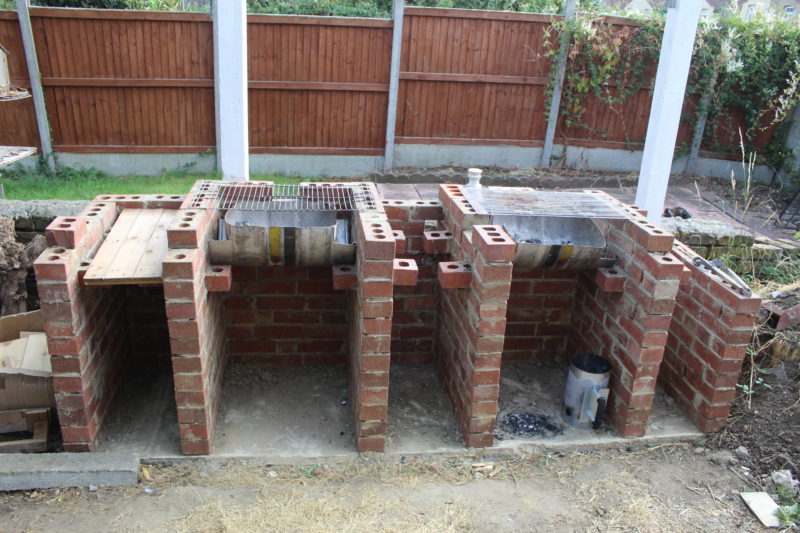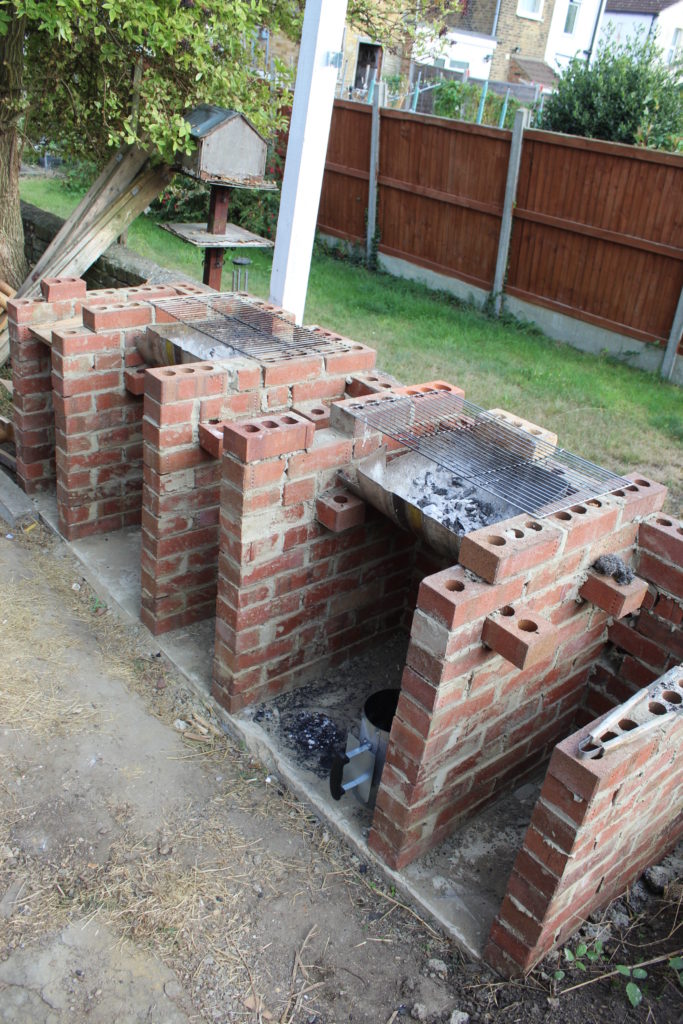 So that's the work finished for this year. Next year I will finish the brickwork. Do all cleaning of the bricks and pointing. Fit all the worktops. Make it look nice and maybe add a couple of doors. So finally just a couple of pictures of The BBQ in use.